We strive for excellence in providing a product or service. One of our goals is to help our clients learn and work effectively by reducing their far of verbal and physical altercation and cognitive stagnation by teaching awareness and self-defense, conflict resolutions through mediation, problem solving through elements of thinking as we seek real-time change.
Venn Leadership and Consulting can provide a solution to assist in the training of educators in the classroom, industry and corporate management that ultimately increases retention of students, leaders and subordinates.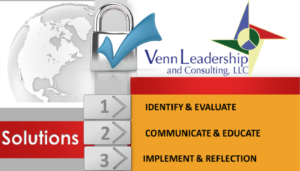 Pedro Bennett, an educator and Investigator, is qualified to coach and mentor educators, managers and leaders by teaching and sharing strategies that creates interest in learning, improve self-awareness and promotes a healthier work environment.